Electrical Power Industry of Serbia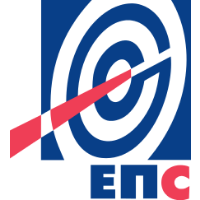 EPS is a state-owned electric utility power company with headquarters in Belgrade, Serbia. It was founded in 1991 and it has around 29,150 employees, making it the largest enterprise in the country.
The company has an installed capacity of 7,326 MW and generates 36.461 TWh of electricity per year. Its installed capacity in lignite-fired thermal power plant is 4,390 MW, gas-fired and liquid fuel-fired combined heat and power plants is 336 MW, and hydro power plants is 2,936 MW. EPS also operates three power plants of total capacity 461 MW which are not in the ownership of the company.
EPS is also the largest producer of lignite in Serbia operating in the Kolubara and Kostolac basins, producing around 37 million tonnes per year.