Enviplan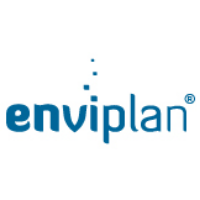 With the AQUATECTOR®, we revolutionised aquaculture world-wide by optimising oxygen transfer rates in the 80s. From that point on, we moved into the field of wastewater treatment in the 90s. Today we are innovative with an average of 4 intellectual property rights per employee.
The AQUATECTOR® Microfloat® soon replaced "old school" DAF (Dissolved Air Flotation) in any industrial and municipal wastewater treatment applications, by offering unmatched separation efficiency starting from 7Wh/m³ of wastewater.
With iFloat®, we introduced the world's first automatic self-cleaning injector and pressure relief valve in micro-flotation technology. In doing so, we brought the concept of maintenance-free operation into flotation exclusively.
Now, we are making any DAF on the market smarter. Retrofit your DAF into a state-of-the-art enviplan® Microflotation plant.