ESLİ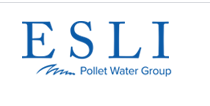 ESLİ COMPANY is representative of the companies, which manufacture water treatment materials of the highest quality in the world, and of the best-known and reliable brands in the sector. It also supplies all demands with its large and various stocks in the shortest time.
It serves in designing, engineering and supplying materials by mainly focusing on Research and Development and production with its more than 100 young and qualified staff. It is also a leader company due to successful technical applications that it has performed in the sector.
In 2003, ESLİ COMPANY was incorporated into POLLET WATER GROUP, which has 40 years of experience in Europe in water treatment sector. Countries where PWG companies are located: Belgium, France, Germany, Spain, Portugal, the UK, Ireland, Switzerland, Poland, Angola and Turkey. This incorporation has enabled new technologies to be followed and our company to be introduced in an international area.
This incorporation has also provided benefit for our country in the globalized world economy. It has made access to qualified, economic solutions and technologies easier in our country and enabled our country to progress at the same level in the international platform. ESLİ COMPANY has reached the most dynamic position within POLLET WATER GROUP and the title of 'ESLİ' started to be known well in the international area.
"AQUALINE", certified brand of products of ESLİ COMPANY, has become a well-known and preferred brand in the sector in Turkey and all over the world.
The aims of our company includes providing the highest quality, reliable services with affordable prices and thus, providing our customers to take advantage while they are purchasing by regarding their benefit and market equilibrium.