Exertherm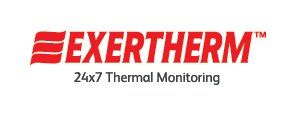 Exertherm® is the Global No.1 provider of 24x7 Electrical Thermal Monitoring, successfully installed worldwide by all major OEMs. We deliver complete solutions for LV/MV Switchgear, MCC Drawers, Dry Transformers and more.
Why not watch our Exertherm video story which will give you an overview on the benefits of thermal monitoring.
Please visit this link to our product brochure which gives you insight to electrical infrastructure applications for both new and retrofit projects.