Genesis Water Technologies, Inc.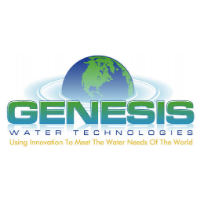 Genesis Water Technologies is an award-winning leader in specialized drinking water & wastewater reuse solutions. We specialize in serving industries and communities across the world in meeting their water quality challenges through advanced treatment solutions and services founded upon innovation and collaboration.
Contact us at 1- 877-267-3699 in the USA or reach out to us via email at customersupport@genesiswatertech.com for a free initial consultation to discuss your specific application.