Haryana power generation corporation ltd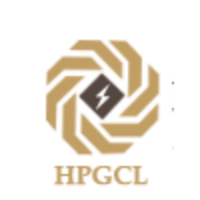 HARYANA is one of the forerunners to initiate reforms in its power sector in 1997. Pursuant to these reforms the State Electricity Board was unbundled and reorganised on August 14,1998. Two wholly State-owned Utilities were established to independently perform the functions of generation, transmission and distribution of power. Subsequently, two more Utilities were created for looking after power distribution.
HPGCL was incorporated as a company on 17th March, 1997 and was given the responsibility of operating and maintaining State's own generation projects.The business of Generation of Power of erstwhile HSEB was transferred to HPGCL on 14.08.98 pursuant to Power Reforms in Haryana. As a result, HPGCL came into existence on August 14,1998 for bringing in excellence in power generation in the State's own generating stations. In addition, it has been entrusted with the responsibility of setting up of new generating stations in order to keep pace with the ever –increasing demand of power.

The Corporation has an ambitious plan to add sufficient generating capacity in the State in order to bridge the gap between demand and supply. Two Units of 300MW each were commissioned during FY 2008-09 at DeenbandhuChhotu Ram Thermal Power Plant at Yamuna Nagar.The two Units of 600MW capacity each at Rajiv Gandhi Thermal Power Plant, Khedar, Hisar werecommissioned in a record period of 43 and 49 months respectively,as compared to the norms of 44 and 50 months as stipulated by CEA. Additional 660MW/800MW Unit with Supercritical Technology is being set up at Yamuna Nagar,as an expansion of the existing coal based 2x300 MW DCRTPP Yamunanagar. The Haryana Power Generation Corporation Ltd. (HPGCL) has embarked on a mission to establish itself as a modern, growth oriented organization and to make its presence felt in the country's dynamic power sector. We have a vision to become a modern world class power generation company, committed to powering Haryana's growth on all fronts by maximizing generation and minimizing the cost of power from existing plants and by planning and implementing new generation projects.
A 1500MW Project at Jhajjar is also set up as a Joint Venture among NTPC, Government of Haryana and Government of Delhi and 1320 MW Coal based Thermal Power Plant at Jhajjar which was developed by M/s CLP Power India Limited under Case-2 competitive bidding process.