IxDen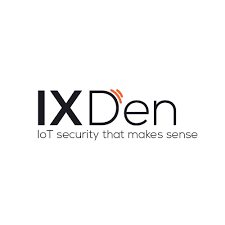 CYBER SECURITY BY SENSOR DATA HEALTH
FOR INDUSTRIAL IOT
IXDen introduces a novel software-based approach to OT systems protection, covering Industrial IoT cybersecurity and sensor data integrity. Leveraging patented 'biometric' IoT device identity and multifactor authentication, IXDen achieves utmost sensor data integrity on a sensor level while providing at-the-source threat detection.
IXDen leverages proprietary behavioral and mathematical algorithms, statistical analysis, Machine Learning and AI to model the behavior of various industrial physical systems, attaining deep understanding of the device data, software and hardware. The solution brings unrivaled data veracity and device security without any hardware or security keys stored on the device.
IXDen presents to OT teams the system health indicator, reflecting the healthiness of the data and the security level, enabling better prediction of potential system misbehavior. Established in 2017, the company has offices in the U.S and Israel serving diverse markets and sectors as HLS, BMS, water, gas and energy, including Israel's national water utility, Mekorot.