Kaarbontech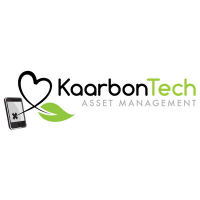 KaarbonTech is a leading UK provider of asset management and surveying software to the Local Authority market. We use smart phone technology, inspection history and geographic surroundings to manage the maintenance of over 30% of the UK's infrastructure for customers.
Ordnance Survey Partner. In 2014 KaarbonTech became an official Ordnance Survey partner organisation. This relationship allows customers to benefit from software that combines OS GIS data with environmental data sets such as flood zones. This enables users to manage and mitigate risk factors.
The software is designed to be used seamlessly on handheld Android and iOS devices offering users both flexibility and efficiency.
Aerial Surveying. KaarbonTech also offers aerial surveying using unmanned aerial vehicles. The outputs from aerial surveys include photographic and topographical surveys, flood risk management, volumetric measurements and construction monitoring.