Chemical-Free Algae Control with LG Sonic MPC-Buoy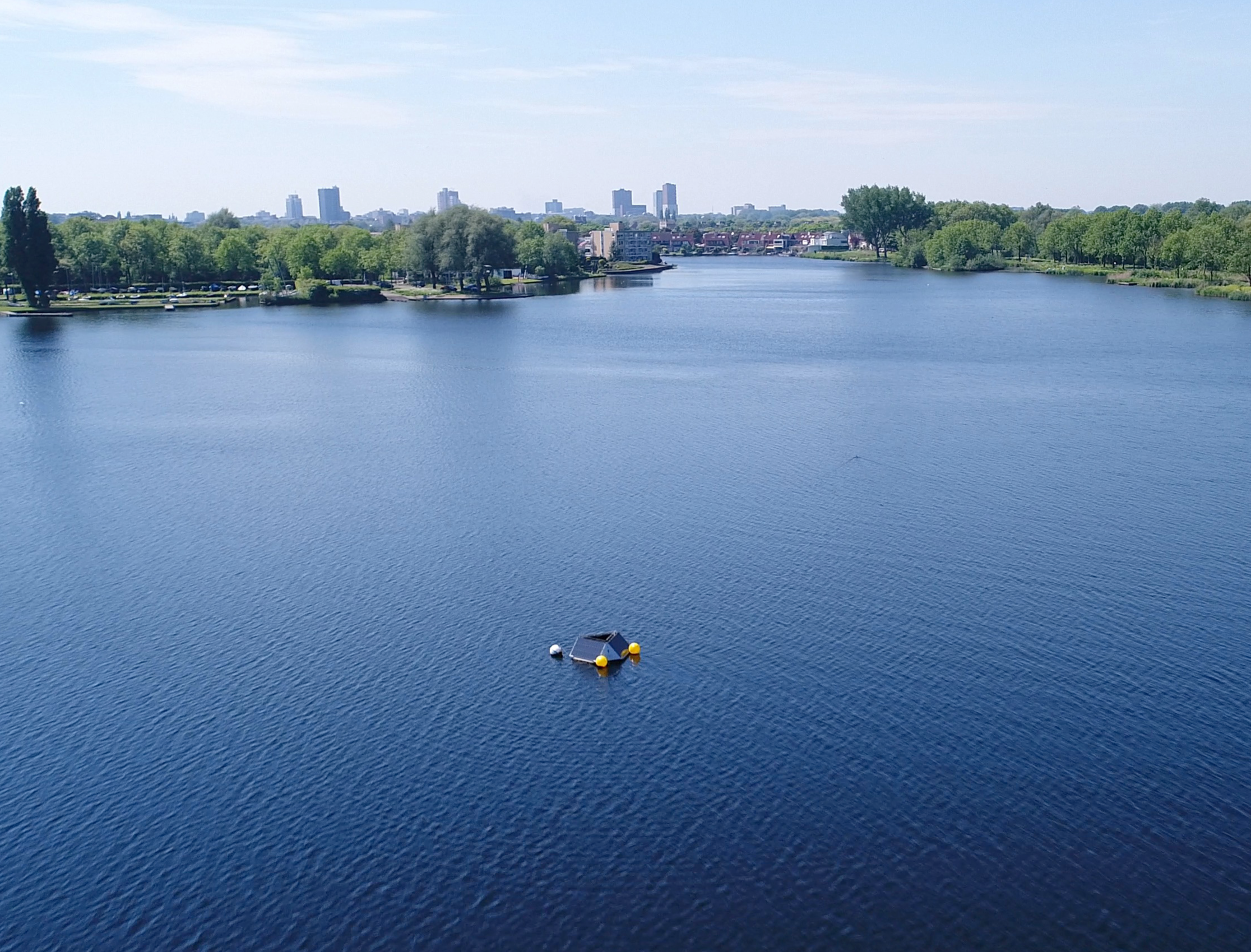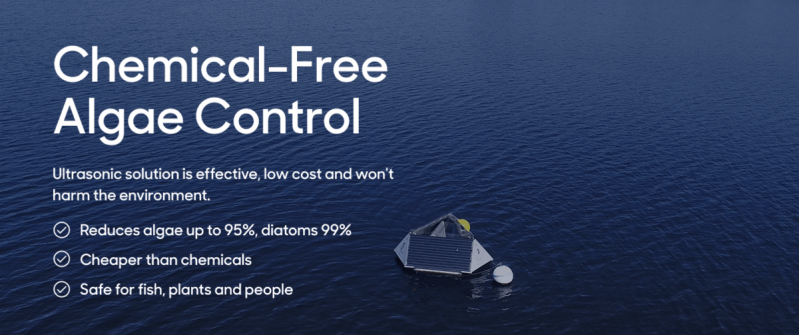 MPC-Buoy controls algal blooms in large lakes and reservoirs. It uses LG Sonic's interactive ultrasound technology with integrated water quality monitoring.
Effective
Reduces algae 95%, diatoms 99%. Plus TSS, pH, BOD. Prevents new blooms. No die-off toxins.

Low Cost
Cheaper than chemicals. Less manpower. Solar powered. Low maintenance.

Environmentally Safe
Chemical-free, sustainable process exceeds EPA standards. Safe for fish, plants and people.
Award-winning technology
Ultrasound waves block access to sunlight, disrupt growth cycle, and reduce active blooms up to 95%. Monitoring system prevents new blooms, while an adaptive algorithm stops ultrasound resistance. Dead algae are consumed by bottom feeding organisms with no toxin release.

Basic & custom product packages
Basic package includes integrated treatment technology, plus a monitoring system. Upgrade to a custom package with weather monitoring, satellite imaging, and other bolt-on features.

Dashboard tracking & reports
Real-time data, updated at 10-minute intervals tracks algae levels, water quality parameters and weather data. User-friendly cloud dashboard, plus auto-alerts when pre-set parameters are breached.

Easy set-up, low maintenance
Anchor holds stationary in water. Self-cleaning design requires only 2 check-ups per year. Solar-powered with battery back-up for 24/7 uptime.

15-year Warranty
We stand behind every product we install.
Dedicated Client Support Team
Clients are assigned a single point-of-contact for questions, training and trouble shooting. Support team can operate system remotely when necessary.
LG Sonic has been the global leader in ultrasound water treatment for more than a decade. Our award-winning technology delivers a solution that's effective, low cost, and free from harmful chemicals. At last count 100+ clients in 55+ countries had 10,000+ units hard-at-work keeping their algae under control.
NIPSCO (A NiSource company) - United States
"We were using both an algaecide (quaternary amine) and a UV-blocker at all our cooling towers. By the end of the season we eliminated using the UV-blocker chemical and we reduced the algaecide by 25%. We intend to reduce more in 2020 [with MPC-Buoy].
You have a quality product [MPC-Buoy] that has potential to help many customers such as ourselves. We enjoy working with quality people."
Brian Snyder – Senior Chemical & Environmental Specialist, NIPSCO
American Water - Water utility - United States
" Extensive testing conducted during 2014 showed that the buoys had a significant impact on the algae, allowing the plant to reduce chemical consumption by more than 20 percent, and reducing the concentration of undesirable taste and odor causing compounds in the treated water delivered to customers "
Orren Schneider, Manager Water Technology
Learn more: How the MPC-Buoy works