MARTINEK Measurement Technology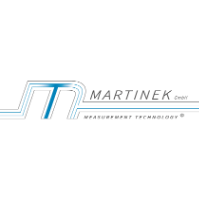 About us
For more than 30 years MARTINEK GMBH Measurement Technologies is supporting water and electricity utilities and industry in area of water network monitoring, energy supply, HV testing equipment and moisture monitoring/analysis (wood industry).
Due to our activities in the area of active leakage service and management we have created our WLM-SYSTEM which supports water utilities in sustainable monitoring and leakage survey of pipe networks. The key tool is our WLM-Sensor that includes all leakage parameters in one single measurement unit Flow Noise Pressure. The system enables utilities to ease the way of understanding their network with the help of an integral measurement unit, data logger and PC software AQUALYS.
The WLM-SYSTEM is simple to install and easy to handle. It requires no expensive structural works like chambers and is maintenance-free. This system is currently the most modern equipment to detect leaks in defined zones and to analyse water pipe networks. Managed by Dieter Martinek, it is our objective to offer sophisticated solutions to survey and to analyse water pipe networks. The WLM-SYSTEM (Hard- and Software) is a key tool to sustainably protect and save one of our most important resources, i.e. drinking water.