MOSL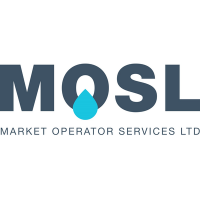 MOSL is the market operator of the non-household retail water market, which opened on 1 April 2017. We are owned by all the water companies, both wholesalers and retailers, who trade in the competitive market.
Our role as market operator is to provide infrastructure, information and governance services to enable customers to switch retailer and for settlement to take place between wholesalers and retailers.
Working closely with our water company members and stakeholders, we look for opportunities to improve and evolve the market for the benefit of non-household customers.
MOSL was established in 2015 to assist with the preparations to open the new market. In the lead up to market opening, our primary responsibilities were to design, build and implement the central IT systems at the heart of the new market and to support the finalisation of the market codes by the Interim Code Panel. We also played an important role in supporting water companies' preparations to ensure that the market could open on time.