Nazarbayev Intellectual School of Physics and Mathematics in Nur-Sultan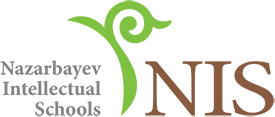 Nazarbayev Intellectual school of Physics and Mathematics in Kokshetau
Nazarbayev Intellectual school of Physics and Mathematics in Kokshetau opened in 2009 within the project «20 Intellectual Schools of the First President».
Nazarbayev Intellectual school is provided with all the necessary teaching and technical equipment to conduct effective training. On August 10, 2012 within the framework of the working visit to Akmola region the school was visited by the First President of the country Nursultan Nazarbayev. The head of the state met with the teaching staff of the educational institution and some parents.
Today the teaching staff of Nazarbayev Intellectual school of Physics and Mathematics include 143 teachers, there are teacher-experts, teacher-moderators, subject teachers, teacher-trainees among them.
In April, 2017 the school achieved international accreditation with the Council of International Schools (CIS), an organization for promoting higher standards and the latest developments in the field of education. Being a member of CIS community contributes to the continuous growth and development of school.
The peculiarity of the educational process in the Intellectual School is the provision of the opportunity to study in grades 1-12 and choose elective courses in the following areas:
- Improving academic knowledge and research skills;
- Development of language skills, preparation for an international exam, learning a foreign language
- Development of IT skills
To meet the various educational interests of students, to expand their knowledge and skills in various areas of their creative, physical and intellectual development, various types of activities (sports, artistic, intellectual, technical) are offered.
Starting from this year, Grade10 students are learning a second foreign language: German or French by choice.