Nordi Tube Technologies SE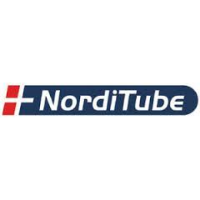 MORE THAN 30 YEARS OF EXPERIENCE IN TRENCHLESS PIPE REHABILITATION
NordiTube Technologies, established 1987, is a leading technology provider for trenchless pipe rehabilitation and has been producing CIPP liners for more than 30 years. Backed up by a global trading company in Austria, a production site in Belgium and Spain, the experts of NordiTube Technologies offers a wide range of innovative systems, materials, equipment, expertise and technical support to customers world-wide.
NORDITUBE – YOUR TECHNOLOGY PARTNER FOR TRENCHLESS PIPE REHABILITATION
NordiTube Technologies portfolio comprises optimal solutions for maintenance, rehabilitation of gravity- and pressure pipes, into sewage, water, gas, industry, petrochemical and heating applications. All our solutions, structural and semi-structural are available in dimensions ranging from DN 80 up to DN 1800.
TRENCHLESS PIPE REHABILITATON – OUR PLUS 30 YEARS EXPERTISE.
Over the past 30 years successful projects and hundreds of kilometers of NordiTube products have been delivered and installed for numerous clients and cities worldwide.
NordiTube Technologies SE
Paul-F. van Hoof
CSO support and services officer