Otava Institute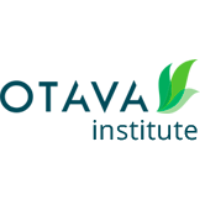 Our company provides one-stop integrated services including biology, chemistry and preclinical and offers fully integrated pharmaceutical services for the global scientific community. We focus on delivering an exceptional client-centered experience and advancing the drug discovery process.
Our specialties include the synthesis of small molecules, synthetic route development and optimization, complex chemistry, in-house scale-up, air-sensitive chemistry, library synthesis, and polymer chemistry.
Our location in Toronto Ontario, Canada provides our clients with the added advantage of North American IP rules and regulations and secure communication and logistics. Our Ukraine-based labs deal with complex chemistry and deliver early stage programs involving custom synthesis, lead optimization, process development, solid-state chemistry, continuous flow manufacturing and GMP API synthesis. We then internally tech transfer, scale-up and provide increased efficiency for clients for Ph–II/launch programs from our commercial sites in Ukraine.
We work as a preferred partner to many of the world's top 10 pharma firms, and hundreds of other companies, providing support with creative solutions for complex technical compound issues. Our scientific knowledge, combined with our research and manufacturing capability, enables us to support chemical processing and production without ever compromising on quality.