PBF Drainage Services Ltd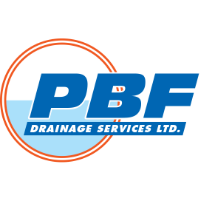 Established in 2012 PBF Drainage Services Ltd have become one of the most highly respected drainage companies in the country, due to our unparalled customer service. Our knowledge has come from extensive experience within the industry and our careful selection of staff. As a company we carry out extensive training, to ensure all our staff are fully capable to carry out their duties, in a professional, cost effective way, under the strictest of health and safety procedures.
Working along side some of the largest companies in the UK PBF Drainage Services Ltd have the skill set and back up to support any sized project you may have. For all you drainage needs please call one of our team to discuss your requirements. From our centrally based location in Northampton we work through out the UK and Europe providing a one stop shop for your project large or small.