Pleuger Industries GmbH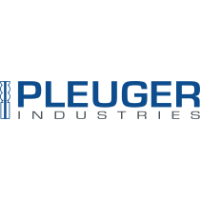 As a traditional Hamburg company we are known worldwide for the excellent engineering work of our Pleuger submersible motors.
Our location in Hamburg is located on the well-known Friedrich-Ebert-Damm. A land area of over 40,000 m², the good infrastructural connection and the availability of excellent employees help us to consistently expand our position as one of the leading suppliers of pumps.
Due to our wide range of submersible motor pumps, plunger pumps and maneuvering systems as well as customized special pumps we can offer an optimal solution for nearly every application.
Pleuger Industries is primarily active in the water, oil & gas, energy, chemical, marine and general industrial markets. Our products and services are also being used and used successfully in other sectors and industries.
Pleuger Industries GmbH is certified according to DIN 9001 and has several quality assurance systems. Our products are continuously tested and developed according to the latest procedures.