Process Water Technologies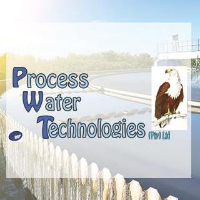 Incorporating Willows & Associates, we have vast experience and a proven track record in clean water solutions. We do not compromise on quality and our mission is to offer quality water treatment plants. We return quality treated water at quality prices, using plants and processes that are specifically designed to suit your needs.
PWTSA is a well-established South African company, serving national and international businesses. We have an experienced team of engineers and 4500m² of undercover workshops located in Kempton Park, Gauteng. Offering complete turnkey solutions, our service offering includes full design, fabrication, assembly, and delivery. Installation is done on-site, as well as the commissioning of all water treatment, sewage treatment, and effluent treatment plants.
PWTSA takes pride in fully designing and manufacturing all our plants. We have endorsed approvals and backing support from our international principal suppliers. All plastic and steel fabrication, GRP filter vessels, plastic storage tanks, and electrical control panels are manufactured in-house. Our products are not sourced nor subcontracted. As a result, we can return extremely competitive prices, without compromising on the quality of the equipment supplied. All proprietary plants built to comply with our in-house quality controls and standards. However, should special standards be required, PWTSA is well-experienced in ensuring compliance.
Our technical knowledge-base in this industry shares an in-house combined experience of over 70 years. Our team of professionals are not only highly-skilled, trained and experienced for the job, but take the needs of our clients to heart. Whether done in South Africa or surrounding countries, each project receives our undivided and devoted attention.
All our potable, industrial, desalination, reverse osmosis, filtration, sewage, and effluent plants are fully designed in-house. PWTSA is further supported by a proven historical track record of operational plants successfully commissioned throughout South Africa, Africa, Madagascar, Mauritius, and the Comores.