PT PIPA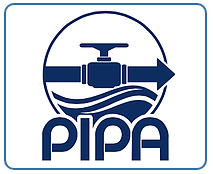 Established in 1998, PT PIPA dedicates its expertise to Indonesian water sustainability, addressing simultaneously production and consumption patterns.
We consider that water losses management and NRW strategy is essential for water utilities to counterbalance the water scarcity the country is facing. But at the same time, water users must be empowered to optimize their individual water usage.
To answer this national challenge, we design demand management strategies to miscellaneous stakeholders from government, the private sector, bilateral or multilateral stakeholders.
We are one of the few Indonesian experts in water losses management and network optimization with dozen references and success stories with water utilities. We have also designed award winning efficiency strategies that offer strong, measurable and sustainable solutions to business.
​Our ambition is to position water as a central platform towards sustainable development goals (SDG) and to empower our partners facing triple "P" challenges: People, Planet, Profit.