Seiche Marine Acoustic Solutions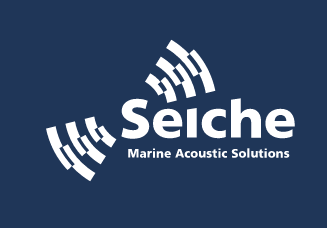 Seiche specialises in the design, development and manufacture of underwater measurement and acoustic systems together with advanced visual detection systems.
Formed in 1996 to undertake underwater acoustics research projects, the company was involved in worldwide supply of PAM equipment to the oil and gas and renewable energy industries with a proven track record exceeding 140,000 days of deployment.
Seiche provides a range of solutions for passive acoustic monitoring from simple single hydrophones to state of the art low noise optical data transmission systems. Bespoke engineered solutions can be provided on request. The company has developed solutions for sound source and underwater noise measurement utilising various deployment techniques to suit different environments.
Seiche provides camera solutions using HD Video, Thermal Imaging and hand held iPads. The company's proprietary software for Real-time Automated Distance Estimation at Sea (RADES) enables accurate assessment of a marine mammals distance from a sound source.
Seiche has a global reach via three main offices in the UK, USA, and South Africa. The company maintains strong partnerships and relationships with industry, academics, and government agencies around the world.