Shepherd Engineering Search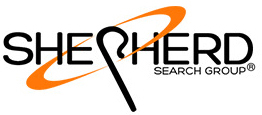 Shepherd Search Group® is a consortium of some of the most successful, niche oriented search firms across the globe specializing in executive search, permanent placement, interim staffing, HR solutions and recruitment process outsourcing.
Our first firm was formed in 1980 and today we are made up of eight different recruitment brands across three continents serving more than fifteen industries. You can find us in Charlotte, Miami, New York, San Diego, Stuart/Palm Beach, Nevada City and Manchester!
If there's a war for talent, we say: "Bring it on!" We've already introduced our industry to ideas such as longer guarantee periods and the full disclosure of retention rates.