Shijiazhuang Minerals Equipment Co., Ltd. (CNSME)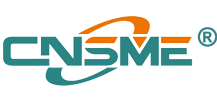 Shijiazhuang Minerals Equipment Co., Ltd. is a professional Slurry Pump supplier in China. We are engaged in heavy duty and severe duty pumps.
Being manufactured at the highest standards, our pumps can guarantee long life, high performance, easy operation and maintenance. They are widely used in mining,
minerals processing, tailings, dredging, construction, metallurgy, power plants, flue gas desulphurization (FGD), sewage water treatment, as well as chemical and
petroleum industry.
With decades of development, we have built a complete system of slurry pump design, selection, application and maintenance. We devote ourselves to offering the
solutions of slurry pump application for customers from all over the world. Our team consists of a global pool of highly dedicated people working closely together to
ensure our customers' success. People here are all armed with outstanding expertise, lofty commitment and strong drive to make profitable advancement, reach new height
in service and deliver real results.
With a complete quality assurance system and strict manufacturing processes, we are here to offer our clients first-class products of super quality with perfect after-sale services.
You are welcome to CNSME-Shijiazhuang Minerals Equipment Co., Ltd.