SmartCover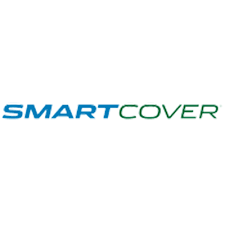 What sets SmartCover apart is the unwavering level of assurance and peace of mind we grant our customers, even in the most unpredictable situations. This level of security is not only made possible by our superior technology, but by our attentive customer support, meticulous R&D team and our deep sense of empathy and understanding of what municipalities go through every day.
SmartCover® is a pioneering technology solution provider serving the wastewater industry. We're driven by the mission to preserve and protect our environment, communities and quality of life throughout North America.
The company was founded in 2005 by Greg Quist, Ph.D. and David Drake, E.E. — two local elected water officials with technology backgrounds who were passionate about water. Encouraged by discussions with wastewater operators, they recognized a pressing challenge related to the detection of blockages and sewer spill prevention.
Dedicated to the development of a solution that promised to provide reliable collection system visibility, they introduced the first real-time remote monitoring system designed specifically to prevent sewer spills. Today, wastewater utilities have come to depend on SmartCover for proactive predictions and notifications to help prevent sewer overflows.
The SmartCover team continues to infuse innovation from aerospace, defense, space, and remote sensing technologies, leading to new advanced tools and expanded applications with specialized solutions for surface water systems, water tanks and nuclear plants.
SmartCover is headquartered just outside San Diego in Escondido, CA with a satellite office in San Antonio, TX. The company has logged over 190,000,000 operating hours, holds 17 patents, and serves more than 500 utilities with thousands of installations across North America.