SodaStream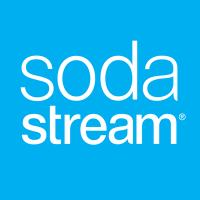 Sodastream is the number one sparkling water brand in the world - each year we provide 1.5 billion liters of home-made sparkling and flavored sparkling water to millions of homes worldwide, at a touch of a button.
Our vision & mission is to revolutionize the beverage industry by empowering people with simple, creative, fun ways to make water exciting, to easily make the change towards a healthier more convenient and more sustainable lifestyle.

We began introducing innovative solutions to the beverage market in 1903 with a system that enabled consumers to carbonate water at home.
Over the past century, we have continued to grow and innovate with an intellectual property portfolio that includes 65 patents and 198 trademark registrations worldwide.
Leading the market in technological advancements and quality products, our system enables you to carbonate water, add flavor and enjoy quality, better-for-you sparkling drinks at home, just the way you like it. We are the world's largest manufacturer, distributor and marketer of home carbonation systems with our machines being sold in over70, 000 retail stores, in 47 countries worldwide.
Today, we are leading our revolution against polluting plastic bottles, providing consumers with a better-for-you and better-for-the-planet alternative to consume beverages.
Fizzy Facts:
• Employ over 2,000 people worldwide
• More than 47 nationalities are represented in the company
• Headquarters located in Israel
• SodaStream strictly adheres to the highest international standards in quality, design and production,