Swiss Innotech Turkey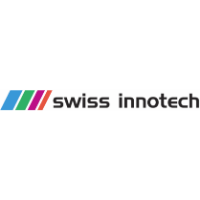 Swiss Innotech AG was founded in 2015 based on the many years of experience of our partners. That is why we combine innovative ideas with dynamism and build on knowledge and tradition. We have set ourselves the task of developing and distributing high-quality and application-oriented instruments for laboratory applications. By working with other manufacturers, we are committed to adapting products to the needs of our customers and to offer the best possible technologies.
Our goal is to win over our customers in the long term for good cooperation!
We are a supplier of sample preparation and measuring systems in laboratory technology, analytics and biotechnology. Our portfolio includes complete systems, accessories and matching consumables. We research, analyze, develop, construct, build and test with and for our customers.