Tetra Pak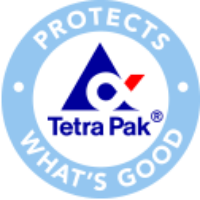 Tetra Pak is the world's leading food processing and packaging solutions company. Working closely with our customers and suppliers, we provide safe, innovative and environmentally sound products that each day meet the needs of hundreds of millions of people around the world. Tetra Pak has over 23,000 employees and operations in more than 175 countries.
Tetra Pak's expert center for membrane filtration is Tetra Pak Filtration Solutions, located in Silkeborg Denmark and Champlin MN USA. A world-leading hub for advanced liquid separation solutions to the global food & dairy industry, we offer an unmatched range of filtration processing solutions for value-added products and optimized process economy.
Based on many years of experience with all aspects of membrane filtration and its use in the dairy industry, Tetra Pak Filtration Solutions offers a wide range of solutions to specific challenges with the manufacture of dairy products. We provide a complete portfolio of membrane filtration technologies, including spiral-wound, Plate & Frame, as well as ceramic, and can supply everything from stand-alone units to complete, integrated solutions.
We always put together the best possible team to serve each customer, and our expert staff is 100% dedicated to finding the optimum solution that creates maximum value and the greatest competitive advantage for our customers.
A fundamental part of our business is to provide easy access for our customers to expert knowledge, new insight, profitable solutions, as well as a wide range of replacement membranes and maintenance services. Our unique 24/7 hotline team serves customers all over the world; in addition, Tetra Pak's local network ensures closeness to customers in most parts of the world, and we work closely together to ensure the best experience for the customer.