Water for the Environment: From Policy and Science to Implementation and Management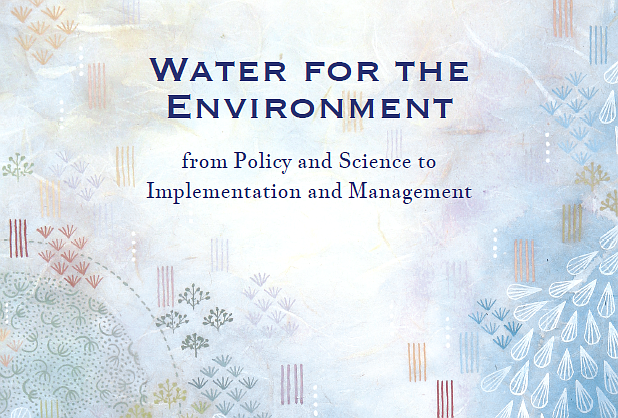 We are proud to announce the publication of our new book, Water for the Environment .
Edited by Avril Horne, Angus Webb, Michael Stewardson, Brian Richter, and Mike Acreman, and with contributions from 54 other authors from around the world, this is the first book that covers the entire life cycle of environmental water management in one volume.
It is aimed primarily at environmental water practitioners who need to navigate this increasingly complex space.
The whole book is available in hard copy and electronic form direct from Elsevier and other online retailers, and individual chapters are also available on ScienceDirect.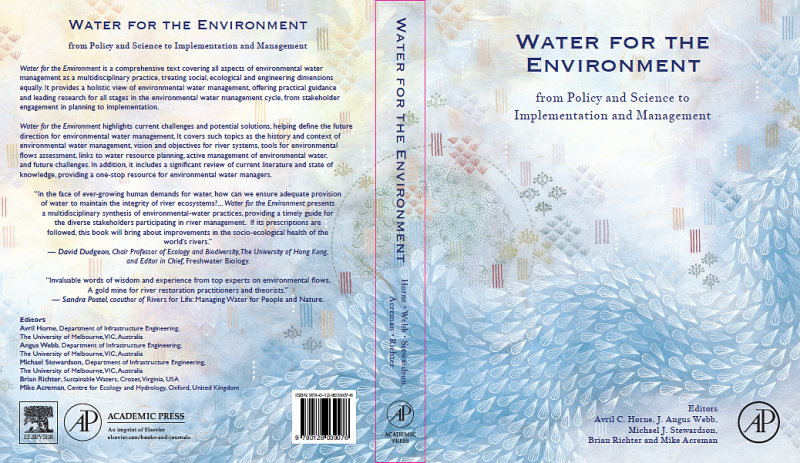 The attached flier provides more information on the book, its contents and authors, and also contains a discount code for purchases direct from Elsevier