Umvoto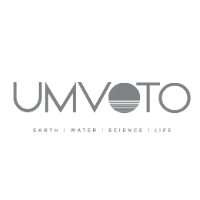 Umvoto has a holistic approach to finding environmentally- and socially-sustainable solutions for its clients. We are committed to scientific and technological excellence in our field, offering groundbreaking and cost-effective solutions to water resource, disaster risk and social challenges.
Umvoto was established in 1992 by Rowena Hay as a water resource development and management consultancy and plays a key role in the successful exploration, resource estimation and environmentally sustainable implementation of several turnkey groundwater supply schemes. Umvoto is internationally recognised for having the largest groundwater specialty team in Southern Africa, while also operating within the fields of integrated water resource management, disaster risk reduction (DRR), geo-risk assessment and prevention, geoinformatics and remote sensing. Alongside its core team of 32 members, Umvoto has a well-established local and international network of governmental, non-governmental and corporate advisors, and niche consultants.
Umvoto is a trusted partner in some of the most exciting projects and programmes in resource development and related fields, having contributed to and helped implement the National Water Act (No. 36 of 1998), National Environmental Management Act (No. 107 0f 1998), NEM Integrated Coastal Management Act (No. 24 of 2008), Mineral and Petroleum Resources Development Act (No. 28 of 2002), Promotion of Administrative Justice Act (No. 3 of 2000), Disaster Management Act (No. 57 of 2002), South Africa's National Gender Policy Framework (2002) and the National Development Plan 2030 (2012).