Uttarakhand Space Application Centre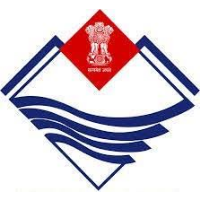 Uttarakhand Space Application Centre (USAC) is the nodal agency in Uttarakhand state for space-technology related activities and has the mandate to employ space-technology for the benefit of the state and its people. It was constituted as an autonomous organization in 2005, under the Department of Science & Technology, Government of Uttarakhand.
The Government of Uttarakhand is acutely concerned about the state's vulnerability to the consequences of the fragility of the Himalayas and the inexorable intensification of climate change. It is very keen not to let these constraints come in the way of ensuring that the last person of the state gets access to a decent quality of life, without compromising on its responsibility as a trustee of our environment for future generations. To overcome the daunting challenges that Uttarakhand faces due to its formidable terrain and the fragility of Himalayas, enhanced use of technology, especially space technology, is of dire necessity. Hence, the prime objective of USAC is to explore and deploy geospatial technology for the development of the state. Consequently, USAC boasts of a close relationship with the Indian Space Research Organization (ISRO) that has benefited the state immensely and constantly strives to further develop and intensify this productive association.