Valmet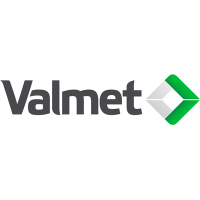 Valmet is the leading global developer and supplier of technologies, automation and services for the pulp, paper and energy industries. Valmet's vision is to become the global champion in serving its customers. Our more than 13,000 professionals around the world work close to our customers and are committed to moving our customers' performance forward – every day.
Valmet's services cover everything from maintenance outsourcing to mill and plant improvements and spare parts. The strong technology offering includes pulp mills, tissue, board and paper production lines, as well as power plants for bio-energy production. Valmet's advanced automation solutions range from single measurements to mill wide turnkey automation projects.
The company has over 200 years of industrial history and was reborn through the demerger of the pulp, paper and power businesses from Metso Group in December 2013.
Valmet's net sales in 2018 were approximately EUR 3.3 billion. Valmet's head office is in Espoo, Finland and its shares are listed on the Nasdaq Helsinki.