Volkert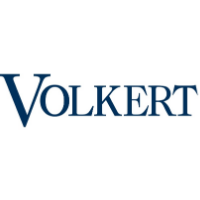 Volkert, Inc. is an employee-owned infrastructure engineering firm serving state and federal agencies, local and municipal governments, private industry, and select international clients. Founded in 1925, Volkert has grown from a regional engineering firm to include a national and global client base. The company ranks among the top 100 engineering firms in the United States—#87 overall and #62 among pure design firms in the "2018 Top 500 Design Firms" published by Engineering News-Record .
The firm's staff of more than 1,000 includes planners, multi-disciplinary engineers, construction engineers, environmental specialists, program managers, construction managers, real estate specialists, and landscape architects.
With corporate offices in Mobile, Alabama, and Franklin, Tennessee, Volkert is active in more than 20 states and the District of Columbia, with experience and/or professional registrations throughout the United States.