Water Foundry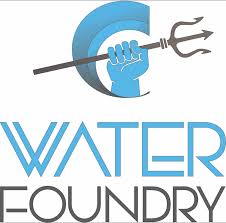 OUR "NOT BUSINESS AS USUAL" CREDO
We are committed to solving water scarcity and water quality challenges within our lifetime…
through innovation in business strategy, technology, partnerships, business models and funding/financing.
We are committed to being "the real deal"… providing clients with candor, long-term sustainable relationships and high-value advice that can be trusted.
We are committed to value-creation through leadership and innovative thinking for a select group of clients per year. We are not a commodity service provider.
We are committed to bringing new thinking to old challenges. We value our "ecosystem of relationships" and fresh views of water challenges and solutions.