Water Loss Research & Analysis Ltd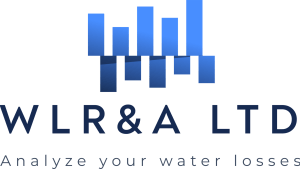 Water Loss Research & Analysis Ltd was established in 2010 by Allan Lambert, in order to research international leakage management topics using good quality data from domestic and international sources. Under the theme 'Understand your losses', the objective has been to develop improved practical reliable methods of analysis and prediction relating to aspects which were poorly understood or being mis-applied.
WLR&A Ltd have concentrated their activities in three key areas – understanding more about the pressure:bursts relationship, promoting the use of more meaningful KPIs for Non-Revenue Water and leakage, and actively supporting and contributing to the LEAKSSuite website .
During 2019, WLR&A Ltd are developing new applications and training materials. Applications will be available as either stand-alone Windows-based software or browser-based software. Training materials will be available to support each application on release. WLR&A Ltd will continue to run training events on demand in the UK.