Water3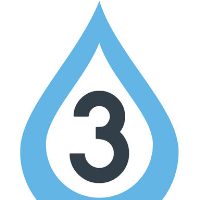 water3 is an Australian based eco-startup that is campaigning for environmental change through innovation.
We exist because recent modelling shows that in 2017, there are over 500 billion single use plastic bottles in production globally and over 8.4 million metric tonnes of plastic is going into the world's oceans.
No longer could we watch plastic increase rapidly, pollute our oceans, affect our wildlife and potentially impact human health.
water3 are focused on disrupting the bottle water industry; providing an alternative solution to a toxic problem and aimed at dramatically reducing plastic pollution entering our land and marine environments.
We are driven by unprecedented market demands motivating industry to develop products that reflect consumers personal values, developing products for consumers who are more aware of their consumption and waste choices, and who are inspired to join a growing global movement living plastic-free.
water3 is revolutionising the way we drink water; launching a network of innovative kiosks that provide fresh and healthy chilled spring water.
The kiosks also dispense reusable stainless-steel water bottles embedded with RFID contactless payment technology, allowing customers to purchase credit via the water3 app or website and store credit of their water3 bottle. Alternatively, customers can use their own bottle and use PayWave technology to refill.
water3 aim to have a network of 1000+ kiosks rolled out across South East Queensland over the next 12 months and will join a national network of over 8,000 in the next three years.