WaterNow Alliance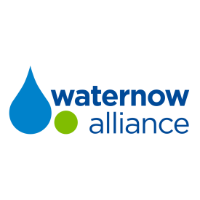 WaterNow Alliance is a forum for local water leaders who want to champion sustainable, affordable and climate-resilient water strategies.
Our Mission.
WaterNow is a catalyst for change and an architect for solutions. We identify and overcome barriers and provide tools and resources for our members to build local support for policies and programs that advance sustainable water management. We provide a forum for collaborative action, and a network for local leaders to learn from each other. We help communities make tangible progress on the ground to bring sustainable water management approaches to scale.
Our Focus: Unlocking the Power of Water Leaders
Local decision-makers hold the keys to our water future. In fact, 85% or more of water infrastructure spending occurs at the community level, and 87% of people nationwide are served by public water utilities. While Federal and State agencies have a vital role – the policies, strategies, and priorities established by local leaders have the power to fundamentally shift how we think about and use water.
WaterNow Alliance catalyzes action by:
ENGAGING our network of decision-makers and connecting them to ideas, resources and one another.
CHAMPIONING a sustainable water future by eliminating barriers and advancing solutions through our policy work.
DEMONSTRATING success by showcasing strategies that work and that communities can replicate and scale.
DELIVERING value for our members with an effective, well-run organization that leverages a diverse portfolio of funding.