Waturu Holding A/S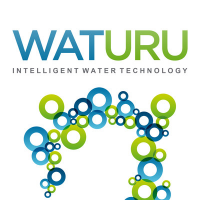 Waturu Holding A/S is a Greentech company that offers an innovative water technology. The technology, instantly delivers hot water in a sustainable and responsible manner.
The water and energy consumption is lowered by respectively 75% and 94% compared to a district heating solution with circulation. With the savings, a significant CO2 reduction follows. Integration of the company's technology into external products and the treatment of process and waste water are also business areas of focus.
The company initiates automated production in Denmark in 2019, has established subsidiaries and has a patent and patent applications in process.