Western Enviro Solutions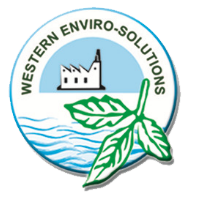 Western Enviro Solutions has been established by environmental engineers with the aim of providing environmental services to diverse clientele across all industry segments. The company was founded in 2007 by an able visionary — Mr Harish Neknarayan, after acquiring field knowledge from celebrated companies. Our dedicated team of environmental engineers, experts, advisors and vendors provide economical solutions for environmental issues. In a due course, our expansion saw the inception of 'Western Aqua Treat Solutions Pvt. Ltd.' in the year 2011 with a branch office at Mumbai. Both our companies operate simultaneously to acquire a pan India presence. Our services presence in Dubai, Sri Lanka & Muscat with associates. We have been adopting eco-friendly technology for a sustainable development. Our recycling of treated water has achieved Zero Liquid Discharge( ZLD).

We have surpassed milestones through our innovative eco-solutions for wastewater and its treatment. We employ sophisticated, proven global technologies for water and wastewater treatment. So far, we have undertaken successful erection and commissioning of more than 400+ projects in the 11 years. This feat bears to a testimony of our commitment towards water recycling and water treatment.