Wigen Technologies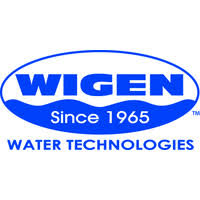 Founded in 1965, Wigen has evolved from a manufacturer's representative firm into a global leader in custom water treatment and purification systems. With several U.S. patents to its credit, Wigen continues to develop new methods aimed at recycling and recovering our most precious resource.
Wigen has fully integrated production and fabrication capabilities; outsourcing only blasting, painting and electropolishing services. Supported by a team of chemical engineers and mechanical and electrical designers, Wigen's manufacturing center includes metalworking, welding, panel building, pipefitting, cleanroom assembly, general fabrication and testing operations.
Wigen is a privately held corporation, with headquarters near Minneapolis, Minnesota, as well as operations in Chicago, Denver, New York, and Phoenix. Wigen currently markets to customers throughout North America, Europe and Asia.