WildEarth Guardians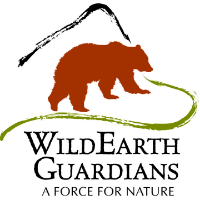 WildEarth Guardians protects and restores the wildlife, wild places, wild rivers, and health of the American West.
Driven by passion, we've tackled some of the West's most difficult and pressing conservation challenges over the past three decades. We've celebrated small victories (banning leghold trapping in the state of Colorado), monumental triumphs (ending logging on more than 21 million acres in the Southwest), and everything in-between.
We're proof that a group of committed, visionary, idealistic, and passionate caretakers of the wild can take on the most daunting adversaries—and win.