WRT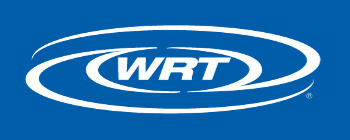 WRT offers the simplest, safest, most cost-effective and environmentally sound processes available for removing radium, uranium and other contaminants from water.
With over 175 full-scale systems currently in operation, WRT has the experience, resources, and capabilities to address your radioactive contaminant issue. Our total solutions represent the most efficient and environmentally progressive services in the industry for meeting regulatory compliance standards.
WRTs capabilities include:
The manufacture and production of proprietary treatment media such as Z-88® and Z-92®
Design and manufacturing of treatment systems for 10 to 10,000 GPM
Long-term Media and Service Agreements on a guaranteed performance basis
Onsite services including media exchanges, the removal of treatment residuals, equipment service and system operations
Radioactive Materials Licensing, handling, disposal and radiation safety
Temporary onsite rental equipment and treatment services
In addition to radioactive contaminants and treatment residuals, WRT addresses many other contaminant removal and water quality issues.