X-Haidridean Transport Ltd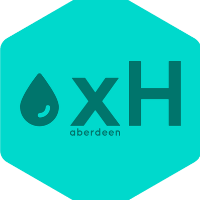 ABOUT X-HAIDRIDEAN TRANSPORT LTD
Our Hydrogen Transport - Your Carbon Neutral Life
Formed on the 14th of February 2019 in Aberdeen and Glasgow, our remit to provide affordable transport for the Public of Scotland in the form of Hydrogen Fuel Cell powered Buses and converted conventional vehicles.
Freedom of Choice

Drivers Leading the Business

Carbon Neutral Emissions

Silent Running - Noise Reduction

Real Time Environmental Monitoring for the Public & Regulator

Routes that Link you to Family, Work, Local & National Culture
As Hydrogen is a new language for many in the energy sector, we thought it only natural to name our business with the core engineering look of the X in the Brand. Meanwhile keeping it local - Haidridean in Scot's & Common Gaelic is Hydrogen.