z-tech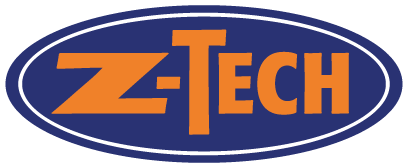 Z-Tech Control Systems provides engineering solutions for Water Utilities, Power, and Rail. Founded in 2000, we have enjoyed successive growth year-on-year, to our current turnover of around £19m. Our creativity and desire to fix things has provided us the opportunity to work with a large number of blue chips clients.
OUR TEAM
We currently employ over 250 Z-Techers, a team of highly qualified staff who are passionate about solving problems and eager to impress our customers. When a Z-Techer arrives on site our customers can feel rest assured we'll hit the ground running and deliver our promise.
OUR LOCATION
Covering the majority of the UK, our HQ is in Swavesey near Cambridge with a further office in London.
OUR SERVICES
We are EC&I Specialists for Water, Power and Rail, covering:
Instrumentation
Software engineering
Electrical engineering
Mechanical engineering
Civil engineering.
This diverse portfolio of activity means we are able to offer our customers a total solution to any problem, providing an in-house service for design, development, installation and maintenance whilst supporting day-to-day business activities.