Zhejiang HighNew Environmental Technologies Co. Ltd.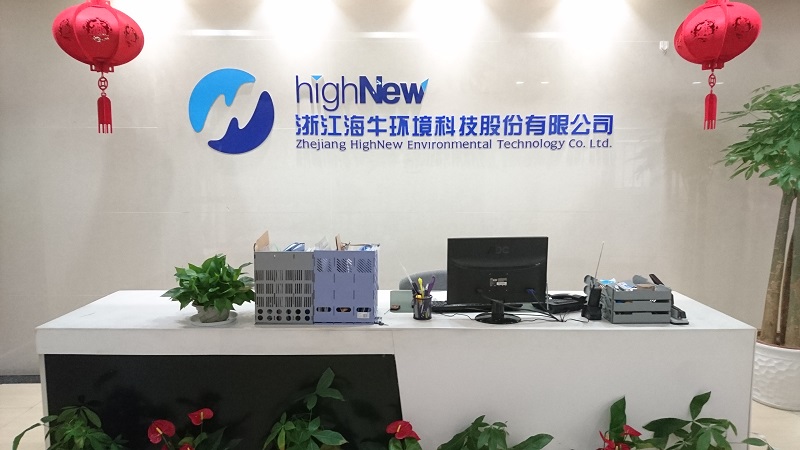 Zhejiang Highnew Environmental Technology Co., Ltd. is founded by Dr. GEORGE LU (LU Qiaozhi), an environmental technology expert of "overseas returnees". It is a national high-tech enterprise, and it's skilled at research and development, design, manufacturing, sales and service.
The company is located in Hangzhou future science and technology city of Zhejiang province (Zhejiang overseas high-level talent innovation park), one of the four future science and technology cities in China. The city is adjacent to Hangzhou Xixi National Wetland Park and Zhejiang University. The location is perfect, the environment is beautiful, and there are a lot of resources and vast developing space.
The company has always been committed to new technology development, application and related equipment manufacturing in the field of energy conservation and environmental protection.
We can provide the integrated solutions of mathematical modeling, biological Nitrogen removal, precise control, intelligent operation, other key technologies and key equipments, for industrial wastewater treatment, municipal sewage treatment; We also can provide solvent purification solutions for customers in the fields of petroleum chemical, natural gas, chemical, smelting etc.

We always pay much attention to technology research, development and innovation. We cooperate with Zhejiang University, China University of Petroleum and other universities in scientific research of "three wastes" treatment, filtration and separation technology etc. We have researched and developed a number of world-advanced technologies independently, and obtain 4 invention patents, 22 utility model patents and 5 software copyrights. Some technologies fill the blank in China.
The company is supported by the national talent strategy. It's a national high and new technology enterprise, a class A key project of the future science and technology city, a member of China's membrane industrial association, top 100 of Zhejiang technology innovation enterprise, top 10 of Zhejiang energy conservation and environmental protection enterprise, a research and development center of Hangzhou, a Hangzhou patent demonstration enterprise, a well-known trademark in Yuhang district, a Yuhang brand-name company. It has passed the certification of ISO9001 quality management system, ISO14001 environmental management system, OHSAS18001 occupational health & safety management system, the national intellectual property standardization certification and safety production standardization certification.
The company has a R&D and manufacturing base, which is 6000 square meters. It has two wholly-owned subsidiaries and four offices in China.
We treasure Integrity, Technology, Quality and Service as our core values. We think technology is first, quality is core, and we persist to provide high-quality service, which should be careful, elaborate and thoughtful. We will be dedicated to technology, environmental protection and improve the company value. We will do our best for the society, customers, employees and shareholders.