Anybody interested in partnering the agroforestry PILOT to empower the landless farmers in India PILOT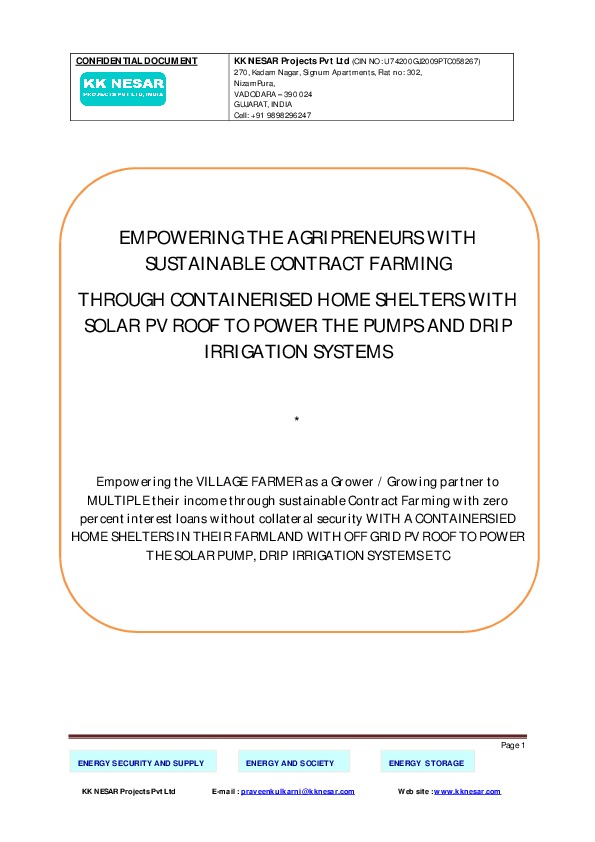 Sustainable horticulture through agroforestry needs a demonstration to have the best practices of the world and hence am seeking partners, Grants, so that we can illustrate in my own dry agricultural land of 9.3 acres in North Karnataka, India by having a solar powered irrigation system. Attachment is self explanatory and the PILOT will create a 5 BUSD business, if a proper ecosystem is evolved after the PILOT with a very transparent model and CSR funds or other grants can be effectively deployed.
Appreciate all replys ASAP!