Have you heard about this world sailing project aiming to produce zero waste ?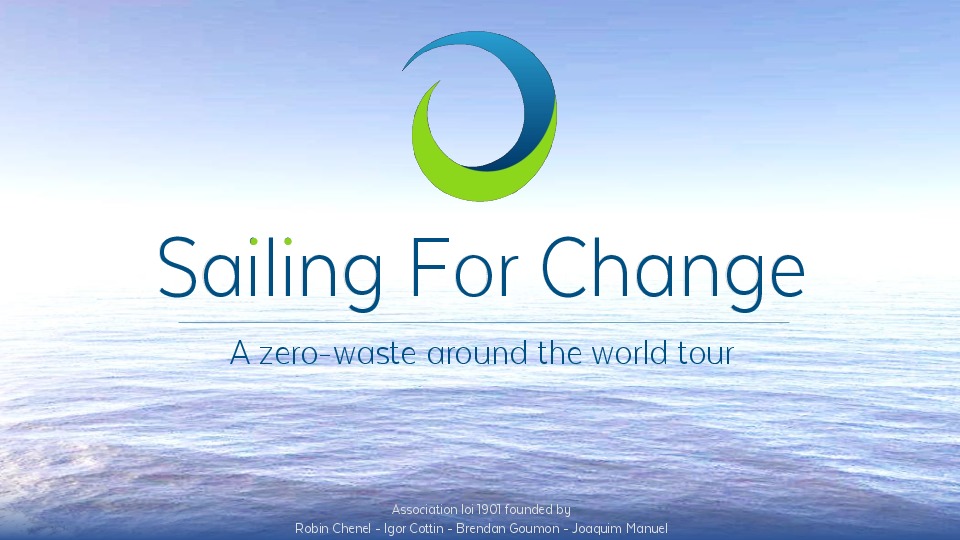 Sailing for Change , a French world sailing project, www.sailingforchange.com is the initiative of four young Breton friends who want to bring an other view of our way of buying towards zero waste .
Supported in part by Béa Jonhson , a zero waste pioneer, http://www.zerowastehome.com/, this expedition has 3 main goals:
- the Zero Waste challenge during a world sailing tour,
- be part of the scientific and technical research, support NGOs, associations or companies who promote sustainable development and circular economy,
- raise awareness on this issue.
The sailing team will leave in October 2016 from Brittany to cross the Atlantic, the Pacific and the Indian Ocean, taking a closed route of our Race for Water Odyssey , so you might be able to see them in some of their stopovers (we already put them in contact with John Kieser from Plastic SA for their stopover in Cape Town).
We will meet them before their departure and will give you more information on that by mid-September.
For now, please have a look at their Sailing For Change brochure in attachment.
Regards,