How to prevent water mains from freezing in the snow zones in water supply projects?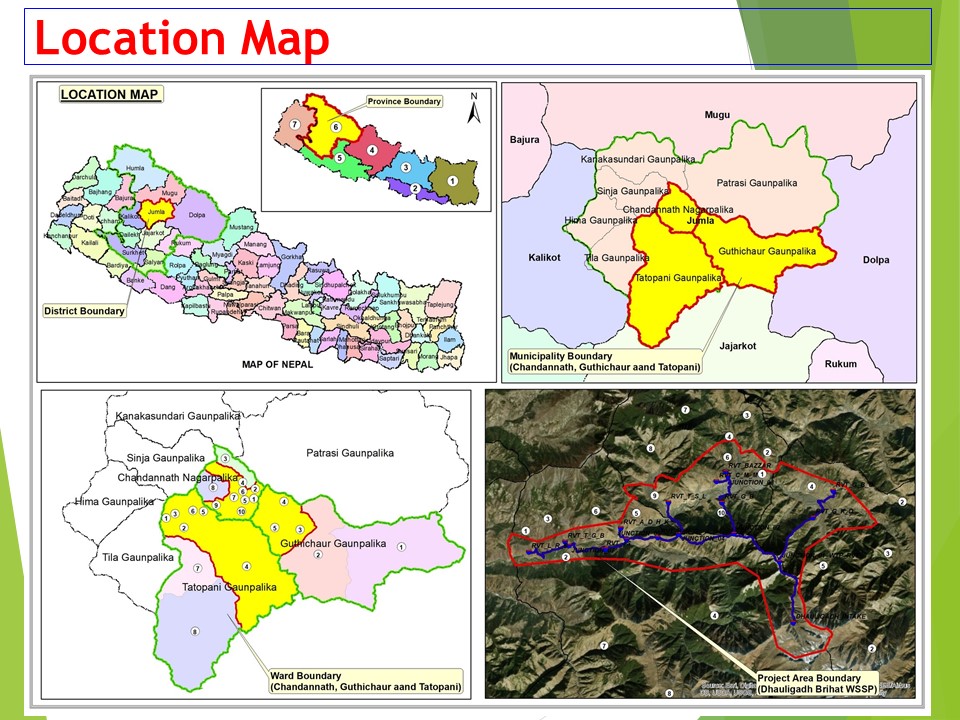 I have been ​looking into ​the design ​of a water ​supply system ​for approx. ​8500 households ​in the ​Himalayas of ​Nepal. The ​total ​transmission ​pipeline is 47 ​km, and ​distribution is ​178 km. The ​pipes we are ​using HDPE ​pipes of 15-​280mm diameter (​PE 100 and PN 6,​10,12,5 and 16 ​pressure rating)​, and at some ​sections ​Seamless Carbon ​Steel Pipes (​150-200 mm ​diameter) ​referring to ​ASTM-S40, are ​also used. ​The larger ​diameter HDPE ​pipes are used ​at transmission ​line at ​freezing zones. ​It is a ​rural setting ​with no ​electricity for ​the time being. ​It's a ​gravity supply ​project, with ​the water ​source at 4000m.​ above sea ​level and ​service area at ​2200m. above ​sea level. The ​transmission ​main of about ​15 km. lies in ​the section of ​4000-3700m. ​above sea level.​ I am concerned ​about the ​freezing of ​water inside ​pipelines ​during winter ​in the night ​time (when the ​water in the ​pipe is not ​moving due to ​no consumption),​ where certain ​sections along ​the pipe ​alignment are ​filled with ​snow for 2-3 ​months. I have ​allocated 1.25-​metre depth in ​the depth of ​the pipeline ​trench for the ​transmission ​and 90 cm depth ​in the ​distribution ​alignment. ​I have ​been looking ​for codes and ​references ​worldwide. ​Would be ​grateful if you ​can share your ​experiences or ​ideas, and any ​special codes ​to refer to. ​
I have shared ​some slides for ​easy understanding ​of my case. ​
Thanks,
Mahesh Neupane
B.E. Civil ​Engineering/ M.​E. Environmental ​Engineering ​