Thiessen Polygon Method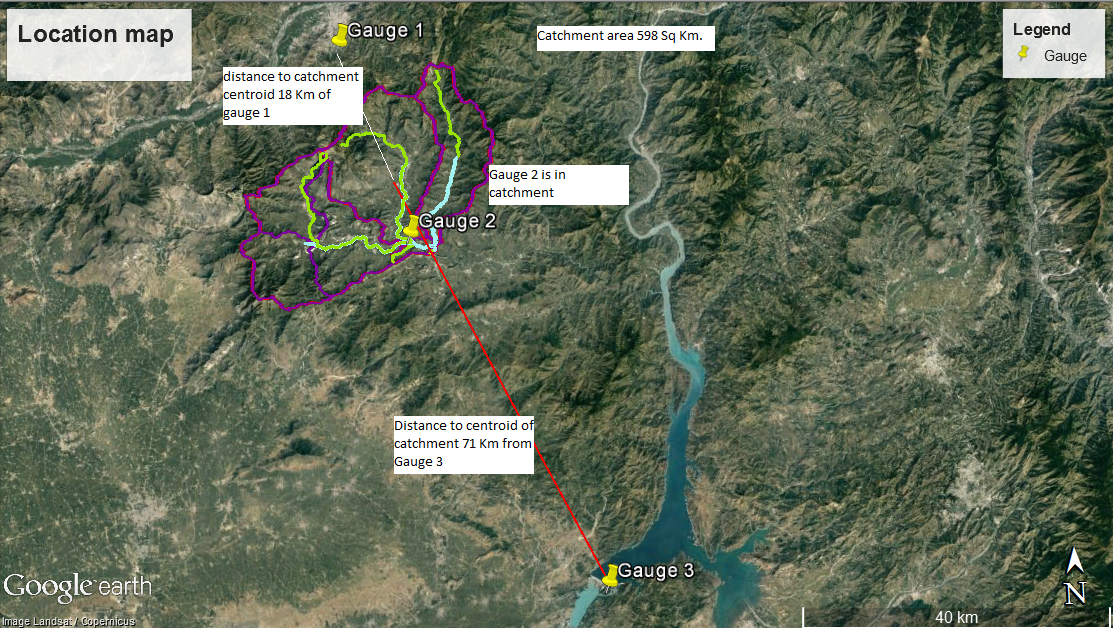 I am interested to find weighted average rainfall of the three stations given in attached figure for the given 598 Sq Km catchment area. Gauge 2 is within the catchment and gauge 1 and 3 are outside the catchment.
I would like to know how to apply Thiessen formula?