Will you be also presenting your studies at the MICRO International conference in Lanzarote next week ?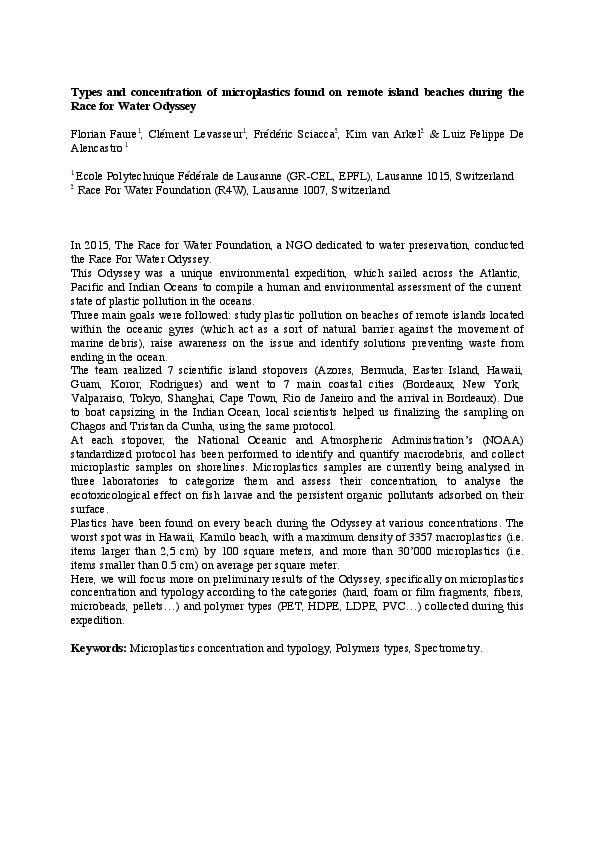 MICRO 2016, International Conference - Lanzarote, Spain
Fate and Impact of Microplastics in Marine Ecosystems: From the Coastline to the Open Sea
The Race for Water team is glad to announce you that 2 posters will be presented during this International Conference in Lanzarote:
1 - Types and concentration of microplastics found on remote island beaches during the Race for Water Odyssey. K. van Arkel et al. , poster number 99434.
2 - Toxicity assessment of pollutants sorbed on microplastics using various bioassays on two fish cell lines. B. Morin et al. , poster number 102337.
These two posters will present preliminary results concerning the Race for Water Odyssey microplastics samples.
You can find both abstracts in attachment and here is the program: http://micro2016.sciencesconf.org/resource/page/id/6