Aquacheck shares success with Bank of England governor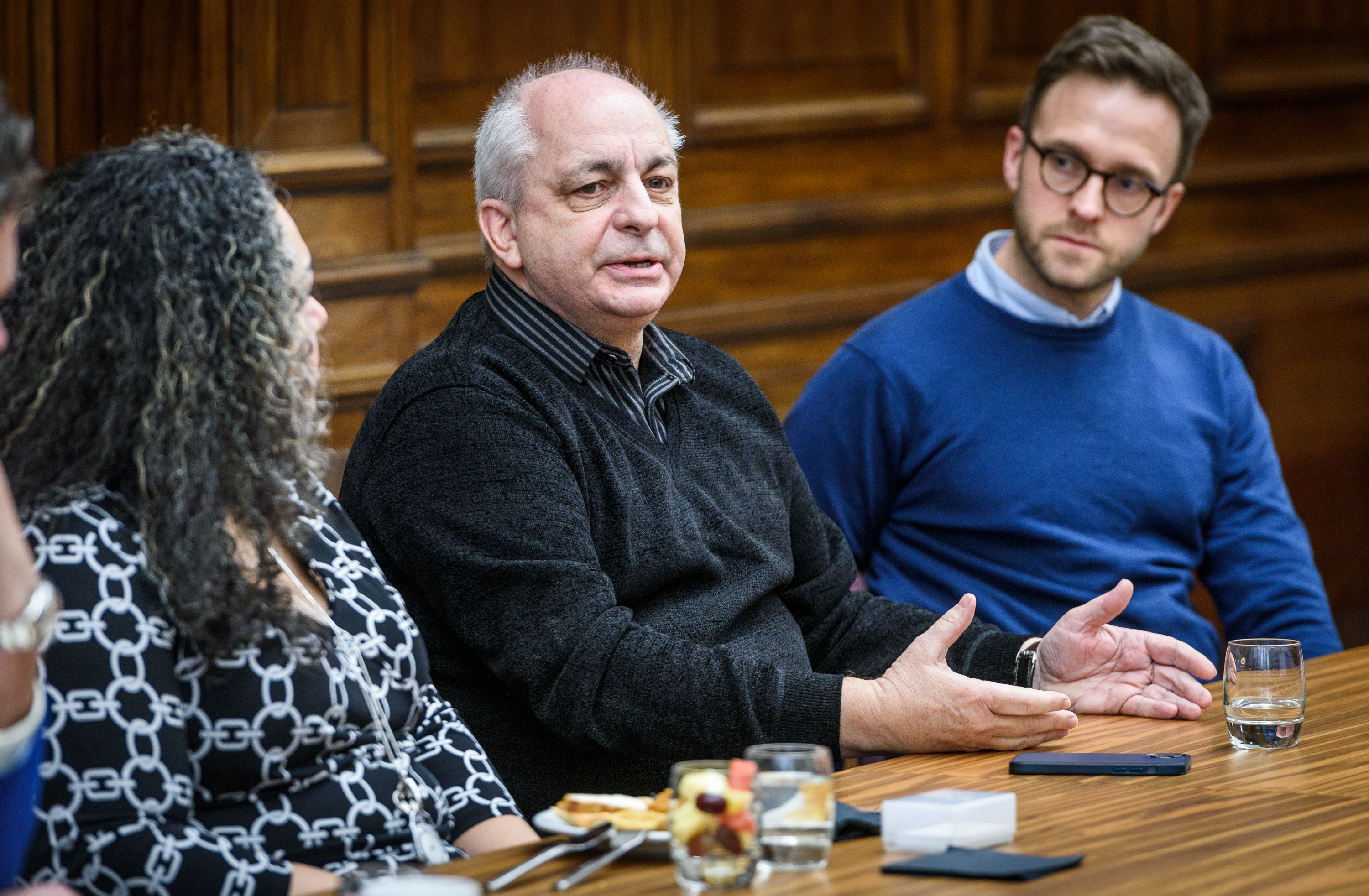 The governor of the Bank of England has heard first-hand how an innovative engineering company from Rochdale, Lancashire, has transformed its business model to deliver cutting-edge technologies to the water sector.
Paul Carrington, managing director of Aquacheck Engineering, which manufactures precision-engineered components for water companies and their contractors, was invited to take part in a roundtable hosted by Manchester Metropolitan University with the Andrew Bailey, governor of the Bank of England.
"In my pitch to the governor, I shared how at Aquacheck we've changed our model from being a nuts and bolts manufacturing business to an innovation engineering business," said Carrington. "He seemed very interested to hear how our approach had successfully transformed the value of our whole operation."
Knowledge exchange was the main topic on the agenda and Bailey heard how Aquacheck has undergone significant growth through four knowledge transfer partnerships (KTPs) with Manchester Met, developing a series of unique products for the water industry. Unusually, the company has the capacity to put its own developments straight into production, creating an exceptionally efficient innovation pathway.
Aquacheck's first partnership received the Best of the Best KTP Award from the Knowledge Transfer Network in 2020. It revolutionised the traditional water standpipe by using internet of things (IOT) technology to turn it into a smart connected device that delivers valuable insights for water network management.
"As a result of the KTP, not only did we develop ground-breaking technology, but the culture of the company was completely transformed," said Carrington. "We've created a new research and development team under our recently graduated PhD placement, Dr Dario Chiantello, and we've boosted our mechanical, electronic and software design capabilities.
"We are now developing new capabilities in electrochemistry, biotechnology, artificial intelligence and rapid prototyping using 3D printing. The whole experience has profoundly reshaped the way the company works."
Carrington said Andrew Bailey was very interested to hear the story of Aquacheck and how the company has worked with Manchester Met, Innovate UK and Knowledge Transfer Network.
"The message I wanted him to hear is that KTPs work, Innovate UK works, and that R&D Tax Credits are a godsend for companies like ours, enabling us to invest in research and development that might not otherwise take place. UK manufacturers can't afford to sit back, we've got to push forward and find new ways to deliver impact."
The roundtable was led by Professor Nick Brook, Manchester Metropolitan's pro-vice chancellor for research and included speakers from Nuffield Health, Insights Family and Dunsters Farm. It took place during the governor's visit to the university on 9 November 2022.