Bringing water and hospitality together for sustainable FOG future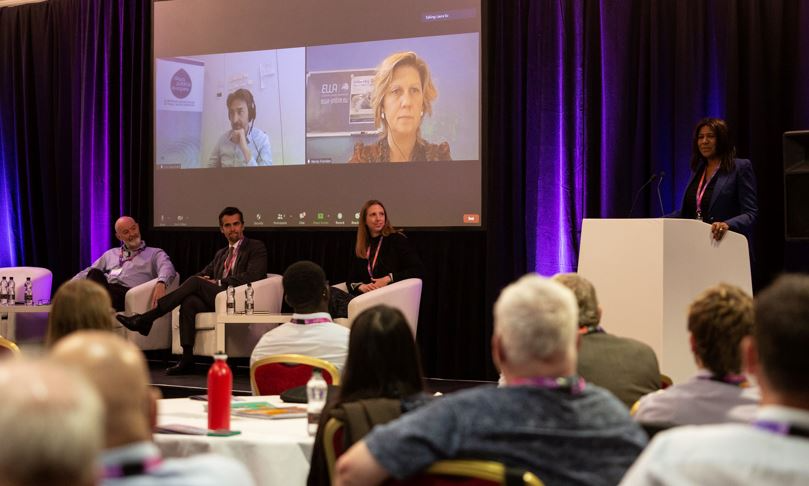 Europe's leading fat, oil and grease (FOG) summit will bring together the hospitality sector and the water industry to develop collaborative and sustainable solutions to keep sewer networks clear.
The European FOG Summit 2022 will have a strong focus on foodservice and commercial kitchens, to further explore how FOG can be removed at source before it enters the wastewater system. Developing a circular process and accelerating the transition of FOG from a waste to a valuable resource, such as biofuel, will be another key discussion point.
Taking place at Titanic Hotel, Stanley Dock, Liverpool, UK, on 18 & 19 October 2022, event partners will be Southern Water and United Utilities. Confirmed speakers already include Jennie Smith, director of building maintenance, Mitchell & Butlers, David Sheen, chief executive, UK Hospitality, Andrew Crook, president, National Federation of Fish Fryers and Julian Edwards, Foodservice Consultants Society International.
Also joining the conversation will be experts in grease management, environmental protection and the circular economy, as well as researchers, industry groups, solution providers and local government representatives.
European FOG Summit managing director Laura Su said: "We are so pleased to be holding the European FOG Summit 2022 in the UK city of Liverpool and are delighted to welcome on board our new partners and venue hosts, United Utilities.
"Together with our existing partners Southern Water, we aim to provide a platform for experts to collaborate, take ideas forward and develop tangible solutions to the ongoing challenge of tackling fatbergs and sewer blockages.
"Our 2021 event in Brighton, UK, was a huge success and welcomed more than 165 delegates covering the whole FOG lifecycle. For 2022, the summit is now an independent event, and we have made some changes to provide an even bigger and better collaborative platform for the European FOG community."
Stephen Williams, network protection manager, Southern Water, said: "I'm so pleased that we will be part of another European FOG Summit. I don't know of any other industry event that brings together such a broad range of FOG, sustainability and environmental experts to work towards a shared goal.
"As a utility company, we want to spread the message far and wide that we are keen to work collaboratively with food service establishments and the hospitality sector and ask them directly about their understanding of FOG and grease management systems. This approach will help us manage FOG at source, prevent blockages, floods and pollution and, most importantly, protect the environment and our communities."
Steven Wong, stakeholder manager, United Utilities, said: "Sewer blockages are the single biggest cause of pollution incidents but the job of eliminating them is complex. As result, the water industry has stepped up its efforts to work with customers, including the hospitality sector, to reduce the risk of blockages occurring.
"Partnering with the European FOG Summit 2022, will enable us to support water companies with their pollution and environmental goals by building on their relationships with the hospitality sector and creating a sustainable future for FOG management."
The European FOG Summit 2022 networking events will take place on 18 October 2022, followed by an interactive conference on 19 October at Titanic Hotel, Stanley Dock, Liverpool, UK.
More details at www.fogsummit.co.uk