Dreaming the possible – data and the future of water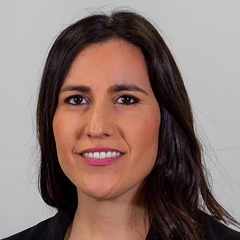 Leading voices on digital transformation set out how advancements in data are playing a vital role in revolutionising the water industry.
As the UK moves towards the next regulatory asset management period – AMP8 - starting in 2025, the sector faces higher expectations than ever for environmental protection and provision of safe and consistent services. This comes against the backdrop of an intensifying climate emergency and increasing water scarcity.
Data and analytics have a vital role in response to these challenges - helping to transform water and wastewater operations and services, and stimulate innovation across utilities and the supplier community.
It is a growing market - according to Bluefield Research's global digital water forecast 2022-2030, emerging and developing markets will account for roughly 30% of the US$387.5 billion in total global digital water spend expected over the next decade. In addition, digital water expenditure in emerging markets is projected to scale at an annual rate of 11.4%, compared to 7.7% for advanced economies.
Mark Enzer, strategic advisor at consultancy Mott MacDonald and former head of the National Digital Twin Programme at the Centre for Digital Built Britain says that with interest in data-driven solutions at an all-time high, technologies for digital twinning, intelligent asset management, geographical information systems (GIS) and artificial intelligence (AI) are helping companies gain insight, make informed decisions and improve services at an unprecedented rate.
Enzer is the keynote speaker at British Water's upcoming data conference in London on 3 November 2022, which looks at how boosting collaboration on data and analytics can help the sector to meet AMP8 challenges.
"The water sector is focussed on achieving the urgent environmental, social and economic outcomes needed to make us fit for purpose in AMP8 and further into the future," says Enzer. "Technology, data and analytics will play a leading role in getting us there.
"However, it's very rare that an individual technology can be a silver bullet and tackle all the water sector's problems. They key is companies taking a number of different technologies and joining them up with a purpose to achieve better outcomes."
Presently data is often split across multiple platforms using SCADA software, which remotely controls and monitors the condition of field-based assets from a central location; GIS mapping, remote sensors and computerised maintenance management system. By bringing together these datasets, they can be fed into a digital twin model.
Companies must invest the time and money to build robust data management processes and governance models so data can be captured correctly and consistently across the entire organisation.
"The water sector has traditionally been an outlier in that the adoption of digital technologies and digital transformation has moved at a slower pace due to the risk-averse nature," agrees Gigi Karmous Edwards, who is speaking at the conference on digital twins and next steps for the water sector.
Karmous Edwards is an independent consultant and founder and co-chair of the Digital Twin for H2O Work Group at SWAN – the Smart Water Networks Forum. She works with utilities and technology companies around the world on digital transformation and in particular digital twins.
"However, the pace of change is now increasing, and we are seeing greater interest and uptake as the sector understands we need a holistic view of what's happening remotely in the system," she added.
The industry is facing unprecedented scrutiny from governments and customers and must use this as an opportunity to drive innovation, said Karmous Edwards. New technologies have the capability to deliver multiple benefits, not only for utilities and suppliers but also for the environment and wider society.
Data and analytics are becoming a more fundamental part of how water companies drive outcomes for customers and the environment. According to Fionn Boyle, strategic innovation lead at Anglian Water, the industry has matured a lot through the last couple of AMPs and is embracing a digital, data driven mindset in readiness for AMP8.
Anglian is the largest water and wastewater company in England and Wales geographically, suppling over four million people with drinking water and treating wastewater from over six million customers.
"Data unlocks the opportunity to change the way that we operate as an industry. It has been challenging for the sector to embrace digital technologies but our capabilities are maturing quickly," explained Boyle. "We're incumbent organisations with legacy assets. Companies who start up as digital companies have a blank slate and can be setup as 'digital first' from the onset, but water companies have to integrate those digital capabilities within those legacy assets.
"At Anglian we've invested in a number of enabling capabilities including systems and platforms that take care of data management and data governance as well as creating processes and ways of working to ensure we can manage this data effectively through the organisation. As a result of well-placed and well thought out investments we are now in a place to fully maximize the potential of digital and become a truly digital first organisation.
"As water companies invest in digital tools like artificial intelligence and remote sensors, and harness the ways that data then flows through the organisation, all this information can fused together and can help us make informed decisions to ensure the best possible outcomes for customers and the environment."
Sharing data across organisations and the supply chain will be critical in the future. While it is recognised that it can still be challenging to get standardised data within an organisation – let alone across multiple businesses – there is increasing consensus that the sector must come together to agree common standards for defining and modelling key datapoints that can be shared across information systems.
"How our industry shares and drives value from data has never been of greater focus and we must come together as a water community to ensure that the insights we provide and the decisions we make are based on sound, actionable insights," said Mark Kaney, managing director of utility service provider Ipsum, which is sponsoring the event. Page BreakThe conference will host speakers from across the global water community. Talks and Q&As will explore topics including - how emerging technologies are meeting water industry demands, and industry data frameworks, and explore how data can help:
Catchment management

Sewer network s

Asset management

Cybersecurity

Carbon neutrality
"With utilities ready to harness the benefits of digital water solutions - collaboration and knowledge sharing will be key to its success moving forward," said Mar Batista, head of programmes at British Water.
"This year's event will continue the discussion on ways to realise digital transformation for the water industry. It will provide an excellent forum for discussion around how collaboration can boost the use of data and analytics to drive efficiency and sustainability."  
To find out more visit https://www.britishwater.co.uk/events/eventdetails.aspx?id=1646904